Short Term Traffic Flow Prediction with Spatial-Temporal Neural Networks on England Highway
Published:
This project is initially submitted in partial fulfillment of the requirements for the MRes degree in Advanced Computing of Imperial College London. Accepted as a poster in MLImperial2017.
We have published several papers on traffic prediction later, which can be found in my publication list.
Abstract
Both temporal and spatial features provide significant implications for short-term traffic volume prediction. The problem is challenging due to various non-linear temporal dynamics at different locations, complicated spatial dependencies and difficulty for longer-step ahead forecasting. We propose two deep learning models, CNNLSTM with attention mechanism (CNN-LSTM-Attn) and Temporal-Spatial-LSTM (TSLSTM) to incorporate temporal and spatial correlations. Experiments show that both models outperform baselines on the Highways England dataset and the CNN-LSTMAttn achieves lowest MAPE 9.26% on 2-hour traffic volume prediction. We also evaluate the CNN-LSTM-Attn on the KDDCUP17 dataset and our model defeats the model that got first place in the competition with lower MAPE 10.48%. Our models achieve 2-hour forecasting, which is longer than previous literature, with outstanding accuracy and robustness.
Demo
England Highway Prediction Visualisation (GIF)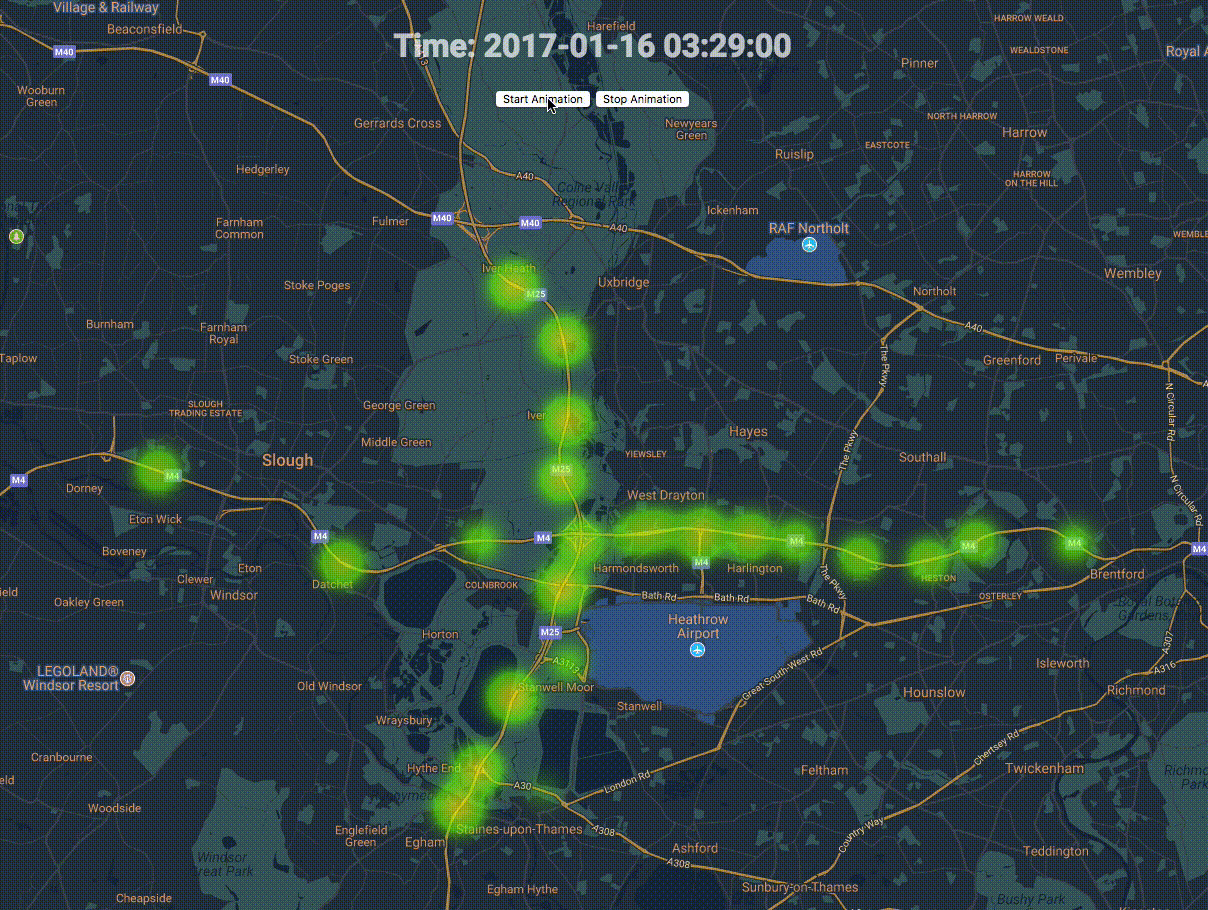 Visulisation on Global Data Observatory

Files